Our work with over 50 enterprise ideas and initiatives has crystallised both a comprehensive understanding of communities' priorities for development and a way forward to counter the huge limitations faced by East Arnhem communities.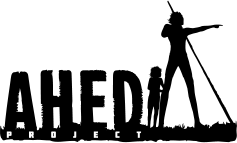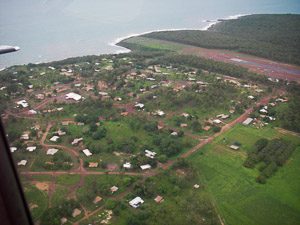 Pilot period
In September 2014, the AHED project ended its 5-year pilot period. The intention of this period was to establish a model for supporting Yolŋu people to develop and run their own activities, experience greater control and independence, and practice exercising their own power to change the world. We saw it as a pilot project because we knew no-one else had tried something similar and we needed to identify the limitations to building and lifting locally driven enterprise. We discovered that it was so much harder than we had expected, despite having already dome 5 years of testing a clan business development model. On top of a huge lack of understanding by Yolŋu about the operation of the mainstream system, the greater challenge proved to be the range of systemic challenges to establishing new initiatives. Probably the most significant impact of the project has been to challenge these systemic and social justice issues (read here for details).
Show us the numbers!
Our greatest achievement are really stories of the individuals and families believing more in themselves and taking action in a world that can otherwise be very disheartening. But these outcomes are very subjective and sometimes hard figures are more helpful.
5 Years of social and economic enterprise successes
5 small scale businesses started trading
5 existing enterprises improved their capacity or bottom line
1 medium size social enterprise started (continuing to operate with more than 7 Yolŋu employed)
9 locally driven initiatives in social or governance advancement began
20 successful client driven initiatives in all
Most of our small startups and social initiatives are now busy trying to create something bigger and better.  Some have also decided that they need to improve their health first, resulting in the Hope for Health project.
Degree of Community Engagement
Work

ed

with

16 of

21

Clan groups in Galiwin'ku

Worked with

50

Visions


Of these

11

waiting for full support
AHED has worked across the many clans in Galiwin'ku.  Over 75% of clans in the community have engaged our services. Through the total of 50 enterprise ideas, we have provided help with training, analysis, scoping, and resourcing. Our limitations in staff and resources have meant 9 motivated clients with great ideas are waiting for our full facilitation support services.
Economic Indicators of Project Outcomes
$1,920,200

Conservative estimate of amount
brought into the community by Enterprises
over first 4 years

$646,862

Cost of running the AHED project
through all funders
over 4 years

66.31% ROI

Return on investment by funders to the community
From every $1 dollar supporters have put into the AHED project, more than $2 have been brought into or retained in the community by the enterprises we have supported. Many of these dollars have also contributed to local Aboriginal employment and all of them to locally owned enterprises. This is a huge impact given that the vast majority of monies used across the community go to pay non-local workers and externally owned corporations.
Call 1300 501 795 if you have any questions.