Online Training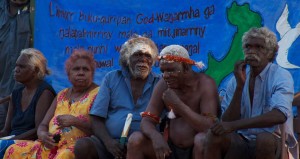 ONLINE TRAINING WILL RESUME IN JANUARY 2017
Learn real world skills and discover the depth of the Aboriginal culture.
Facilitator Tim Trudgen shares his extensive knowledge and offers proven methods for increasing effectiveness in your interactions with Indigenous people.
We believe that effective education and communication are the keys to combating the causes of many of the issues existing in Australian Aboriginal communities. This online training investigates the causes and influences of the issues, looks at solutions and builds sensitivity to the cultural and linguistic environment of Aboriginal people.
This course is a must for all those working with remote and urban Indigenous people, creating policy or interested in learning more about cross-cultural dynamics and Indigenous culture.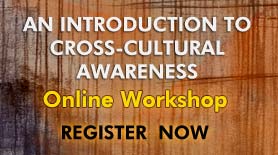 'An Introduction to Cross-Cultural Awareness' – What's involved
The course is presented online, with our facilitator streaming live from Arnhem Land. You can participate in this workshop from any location that has a reliable internet connection.
The program of 4 modules is designed to provide a solid, progressive introduction to Cross-Cultural Awareness and you can choose which modules to participate in.
• 101: AWARENESS & CULTURAL DYNAMICS
• 201: ENTERING THE CULTURAL GAP
• 301: INTRODUCTION TO EFFECTIVE COMMUNICATION
• 401: SOCIAL AND POLITICAL SYSTEMS
Call 1300 501 795 if you have any questions.