Welcome to our brand new Myths and Misconceptions series of Question and Answer videos.
Featuring Why Warriors founder Richard Trudgen, this ongoing video series will tackle ordinary questions, intriguing questions and some of those more uncomfortable questions that are often asked about Aboriginal society.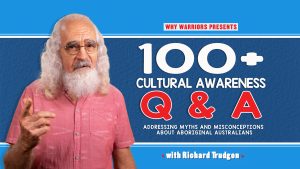 You'll discover answers to some widely held myths.
You'll come across information you won't hear anywhere else.
Plus if you're involved with Aboriginal communities you'll learn lots of practical ways to work more effectively and respectfully across cultures.