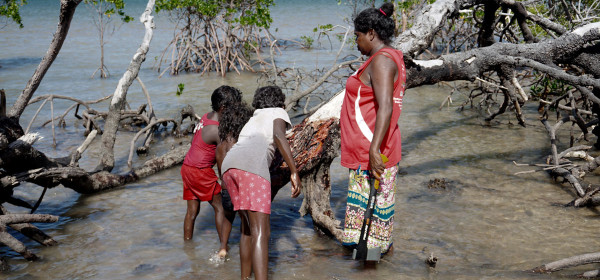 Yolngu kids eating in mangrove worms from an old fallen mangrove tree.
This was how Yolngu people once ate breakfast.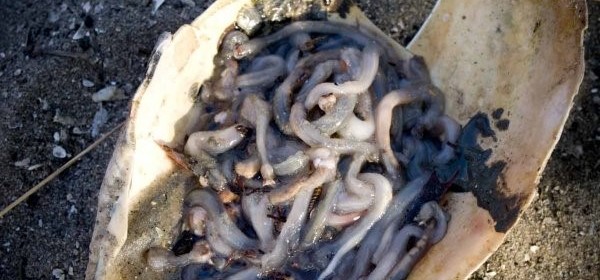 Photo by Liz Thompson

Yolngu people love mangrove worms but if you were handed a bowl of lovely mangrove worms would you eat them? Secondly would you know if they were any good for you or not? In the same way, Yolngu find it very hard to know what store-bought foods are good or bad for them.

Yolngu people walk through the bush and they have all the knowledge on what to eat without poisoning themselves or going hungry. But when they walk into a store they do not have the history to know what is good and what is bad food. This is made more difficult because English is still a very hard language for them to understand.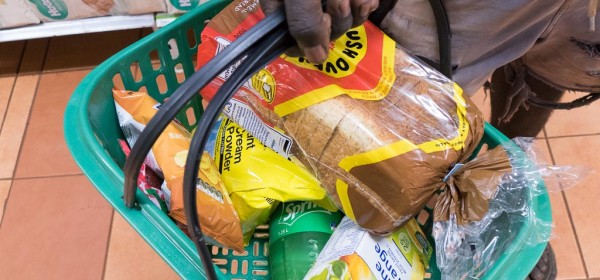 Is this a good breakfast?
When Yolngu look at this well-packaged basket of food it all looks like real good food to them. When they learn the truth, they are surprised to find out that these foods are slowly killing them and their children.

The Hope for Health program (HFH) has been correcting this confusion by giving people real information in their own language and helping people to return to a healthy diet through applying traditional food knowledge to the modern world. Over 3 to 6 months on the program the majority of participants are maintaining astounding improvements in their health (see the impact here ). These results, in preventing chronic disease, are especially amazing compared to the limited results across the well-funded health sector.

By the way mangrove worms are extremely nutritious. There is probably more nutrition in the bowl of mangrove worms than in the basket of store food. HFH participants now know this and this is having a real flow on effect to their family members who are independently making health changes. Many now see a good breakfast more like they did in the past and are eating fresh whole foods.

As you may know Why Warriors partnered with a group of Yolngu Ladies (and Dr Kama Trudgen) in the creation of the Hope for Health program (coming out of the AHED project).

HFH has worked very hard to find funds to continue the program. Like any new movement that is different, momentum needs to be built over a number of years. Long term funding from the government for a program that is working should be a no-brainer, but currently we fall between bureaucratic categories.

Given past generosity, HFH is asking for you to consider joining the HFH family.
Make a one-off donation or become a strong member as a monthly sponsor, building real strength into this life changing program.

Or become a champion by sharing this great story and talking to potential sponsors. Please share support.hopeforhealth.com.au with your social media networks.

Please click Read More to go to our fundraising page for more information.


Read more...
Thank you for all that you do!
Thanks guys. At the moment I am on the ground at Elcho. Three funerals and two more deaths in a bit over a week. Many Yolngu plead for more information about all the confusion they have about what is good food and what is making them sick. Others thank me for supporting the Hope for Health as they tell me that they are feeling fit for the first time in their life. Now they have a real hope for a better life. So I pass their deep thanks on to you.

But we can not do it without you. So a big thanks.

Managing Director, Why Warriors

Must get another photo, I hate the Father Christmas look.