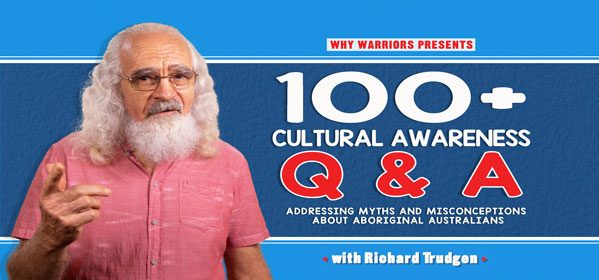 At Why Warriors we seek to value and honour Indigenous languages, cultural frameworks, knowledge, and worldview. One of our goals is to increase understanding between Indigenous peoples and the Dominant Culture and so we share this information to the wider community.

With this in mind we recently launched a brand new cultural awareness video series. In it we address many of the myths and misconceptions we often hear about Aboriginal culture.

We tackle ordinary questions, intriguing questions, and some of those more uncomfortable questions. (Ever heard the line " but Aboriginal people didn't even invent the wheel ?"
And for those of you who're involved directly with Aboriginal communities there's also lots of practical tips and tools about working more effectively and respectfully across cultures.

We release 3 new videos every week and aim to have over 100 by the end of the year. If you've ever had questions about Yolŋu fire management, farming, roles of women in society, why money doesn't solve issues in communities or anything else take a look .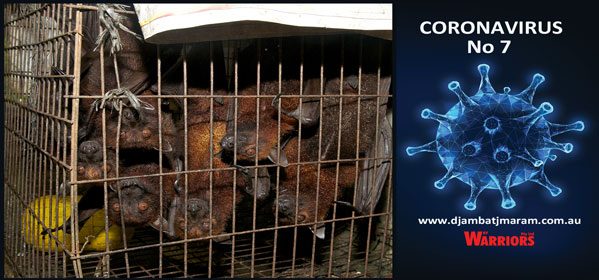 Yolŋu have so many questions about what's currently going on with the COVID-19 and there's an enormous amount of confusion. So we've been extremely busy creating video and audio programs in Yolŋu Matha that help people understand what's happening so they can stay safe.

Most information being distributed by governments and health authorities is in English; however thousands of Yolŋu speak English as a second or third language. This mainstream information also doesn't take into account Yolŋu worldview or the lack of health literacy in communities.

What Yolŋu are desperate for is in-depth, medical information in a language they can understand. What they call the "dhuḏi-dhäwu" – the DEEP FOUNDATION STORY. Commonly asked Yolŋu questions include understanding what a virus actually is, where it comes from (wäŋa), its shape/size/colour (ganda'), and how it is transmitted, reproduces and causes sickness (gakal).

Answering these questions means communities are at the heart of their own learning and empowered to make their own interventions. See the links below for a variety of podcasts and videos that answer some of those questions from a Yolŋu worldview.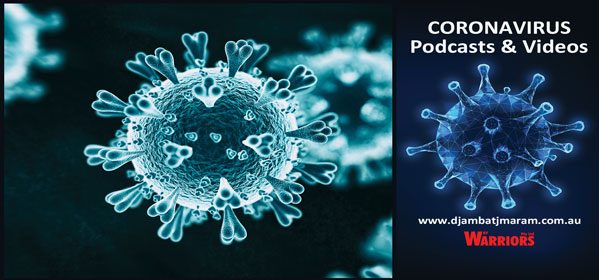 There are 3 different ways you can access the podcasts and videos, both online and offline, and also with English subtitles.

(a) DJAMBATJMARRAM.COM
This is our dedicated educational website. There are 2 podcasts and multiple videos. You can find them all here....
Djambatjmarram COVID-19 Information

(b) YOUTUBE
Have a look at our full youtube playlist. It's particularly good if want English subtitles. These are really helpful for trainers and medical staff so you can listen together with Yolŋu and have an informed conversation. All videos and audio can be found at .......
YOUTUBE COVID-19 Information (with subtitles)

(c) SOUNDCLOUD
Need to take the info offline to share where there is no internet? On SoundCloud you can download the information. Audio programs only. Listen here....
Soundcloud COVID-19 Information


If you'd like full copies of the English transcripts of the programs please email justine@whywarriors.com.au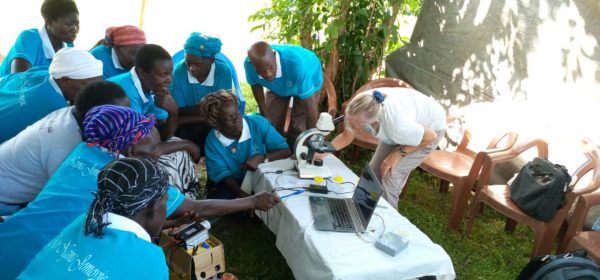 It's not just Australian Indigenous communities that can benefit from improved health literacy. There are many places around world where learning the basics like germ theory can greatly improve people's lives.

It's wonderful to hear of former colleague Dr Alice Mitchell's work in Africa with Positive Aid . Training local Community Health Workers in microscope literacy means they can share information and insight in their villages.

Its a great example of how empowering communities through information allows people to implement their own changes, rather than being reliant on government or external programs. Positive Aid reports that when people "learn the basics that can change their lives....every day more and more people are building latrines, hand-washing facilities and implementing mozzie nets to prevent malaria – life saving measures in poor rural villages prone to a host of preventable diseases."

THANKS everyone for your support. Take care in these changing times - The Why Warriors Team
(Executive Assistant to Richard Trudgen)
From 2001 Justine worked with Aboriginal Resource and Development Services (ARDS) in Nhulunbuy as Event Manager, before joining Why Warriors in 2010. She has worked alongside Richard Trudgen for nearly 20 years. She studied English at the University of QLD and also has qualifications in community work and counselling.