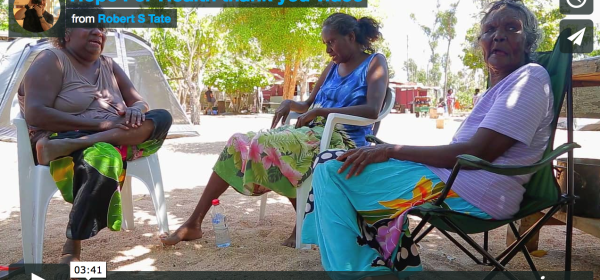 Hope For Health retreat transforms Yolngu lives
"This is the first time that i have felt my body rejoicing." Yiraŋdjil

These are the words of one of the female Yolngu participants of the world's first Indigenous-run traditional health retreat, held on Elcho Island in Northeast Arnhem Land earlier this year.

More than 40 participants from Elcho Island and surrounding communities attended the pioneering retreat. The intensive program was supported by 3 naturopaths, 2 volunteer osteopaths and 2 volunteer massage therapists from across Australia, as well as the Why Warriors team.

The focus on healthy diet, exercise and traditional healing had a powerful impact on all involved. Food consisted largely of locally caught fish, wallaby and seafood (including stingray, oysters and crab), along with a colourful array of organic produce shipped from Darwin. The program began with 3 days of 'fasting' on detox shakes, smoothies, juices and bone broth. Yolngu traditional healing treatments were also given to those in need, using prepared local herbs, grasses, clay, bark, sand and rocks, in accordance with traditional Yolngu healing knowledge.

We at Why Warriors feel incredibly proud to have nurtured the Hope For Health program to where it is today - a truly transformational experience that is helping to make Yolngu lives longer, healthier and happier, as well as a beacon for other Indigenous nations around the world suffering high rates of diet-relate chronic disease.

If you would like to read more about the retreat, here is a longer update by Hope For Health Co-Founder Kama Trudgen.

If you would like to find out more about the program and how to get involved, please visit: www.hopeforhealth.com.au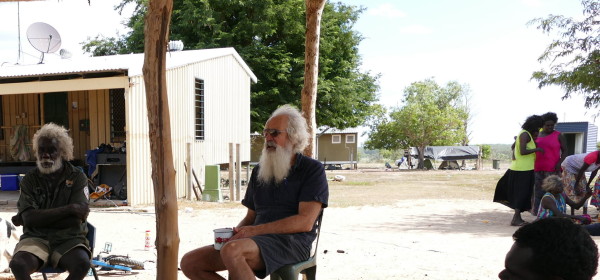 Taking stock - Why Warriors in 2016
Amongst the hundreds of conversations with Yolŋu, there are just so many things we could mention. Hope for Health (above) has been a beacon of light in the midst of so much sadness. We have changed the lives of a few, now we have to expand the program.

This year, we have been looking for ways to expand our cultural competency online and to include sector-specific workshops, Train-the-Trainer courses, corporate training, on-country learning experiences and cross-cultural services for Yolngu. We're still looking for the best ways forward here. We have hundreds of hours of incredible material, but how to deliver it to as many people as we can?

We hosted a fact-finding visit to Arnhem Land by Sinchi, the international human rights organization with a special interest on the preservation of Indigenous culture and children's rights.

It was great to see Yingiya Guyula, the Independent Yolngu candidate, win the seat of Nhulunbuy in the NT elections in August. Yingiya is hoping to allow the Yolŋu agenda to have a voice and to effect legislative change. Usually they are out of the conversation, but now he is where the media can hear them. Hope for Political Change?
"Wedge-tailed Eagle we are all dying!"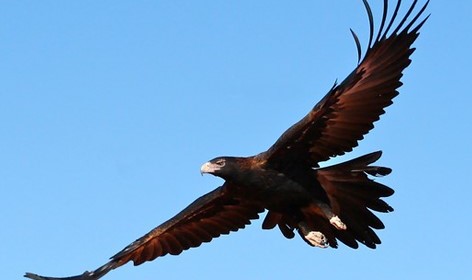 by Richard Trudgen 15/12/16

I was sitting in a hospital waiting room to see a specialist and there were a number of Yolŋu present, also waiting to see the same doctor. None of these men and women were over their mid-30s. As we sat there talking, one of them picked up a magazine and was flipping through the pages when he saw a Yolŋu countryman who had passed away.

The discussion became very passionate, and a young Yolŋu woman looked straight at me and said, "Wamut, we are all dying." Wamut is my skin name meaning 'Wedge-tailed Eagle'.

Her direct expression shocked me in two ways...........
Read more...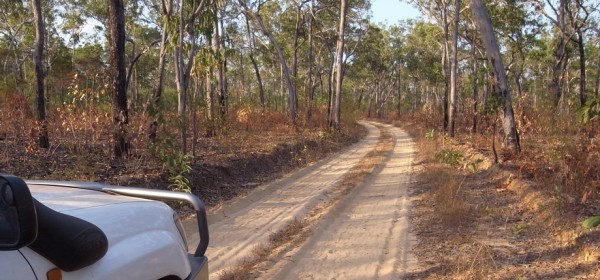 Retired - want to make a difference?
Why Warriors is looking for self-funded retired professionals with a passion for the Yolngu people of Northeast Arnhem Land, to help manage essential programs remotely.
Read more...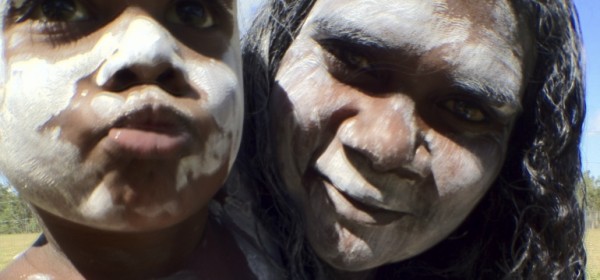 Primary Health Videos - Looking for backers
Why Warriors is looking for partners that will provide us with the backing to produce a series of health videos starting with:
1. Heart function and blood circulation in the body
2. What is a heart attack?
3. Rheumatic Heart Disease story
As evident in the story above, there is an urgent need for Yolŋu-friendly educational resources that can speak to Yolŋu in their own language and through their worldview.
We have overs 35 years of experience consulting at the doctor-patient interface in Yolngu communities and have developed good bio-medical explanations in Yolŋu Matha for most medical conditions. Our team also has a successful track record in producing effective educational videos on health topics for Yolŋu.
If you know of anyone who would like to support this important life-saving project, please contact us. [https://forms.netsuite.com/app/site/crm/externalcasepage.nl?compid=1171671&formid=15&h=775887deff8aa135dd68&redirect_count=1&did_javascript_redirect=T]

We have alot of people we need to thank this year.

To the many volunteers and supporters, you know who you are, thanks a million. We cannot do this without your support.

Steph Vajda, a brilliant job coordinating Hope For Health on Elcho Island, and helping the program to make leaps and bounds both on the ground and with its fundraising and partnership building. Back to help us out for a few months into 2017.

Thank you to Zivanna Harris, who did a sterling job as administrative assistant to Richard Trudgen. Sorted so many things out in such a short time. Sad we didn't have the dollars to keep you.

Damien Curtis, who helped us develop our training and consultancy program, as well as producing excellent online media and content. Thanks mate.

In May, we welcomed the passionate and talented duo Katie Jenkins and Bede Eagle onto Elcho Island. Bede has been applying his wide ranging multimedia skills to drive Communications for Hope for Health, while Kate Jenkins is the very talented Hope For Health's resident naturopath and Health Coach. Great to have you guys!

Zeph McGuffie-Newnham turned up on Elcho in August to walk straight into the job as chef for the Hope for Health retreat. Brilliant cook and the right man for the right job at the right time. Thanks traveler for coming our way.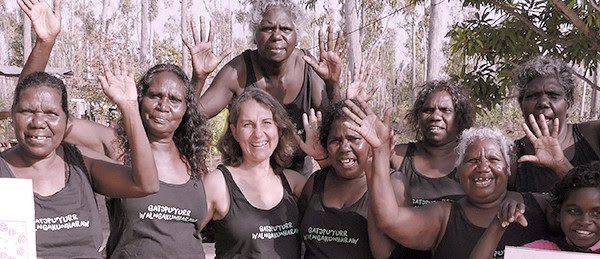 Our Christmas message
Christmas is a time for hope. However sometimes, it is our seeds of love that germinates the hope for others, close at home or at a distance. We have seen the seeds of hope in changed lives and we thank you for it.

Thank you for your support and interest in what we do, as we continue to walk with Yolŋu people in their struggle, and deploy programs that are outside the box. Programs that simply give Yolŋu people control over their lives through good communication and close relationships, so the seeds of hope can become large trees.

Managing Director, Why Warriors