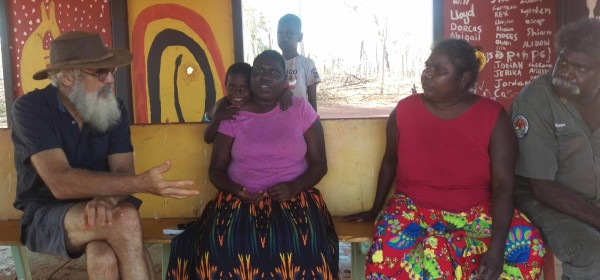 Conversation with Yolngu
Wherever I travel Yolŋu are keen to talk about a whole range of issues. Above; I was waiting for a plane at Ramingining airstrip. The Four Corners report into juvenile detention had just shown Australia and the wider world what most Aboriginal people already knew.

The issues of juvenile detention surfaced at the same time as there seems to be a law and order kickback happening in many of our communities. In conversation with Yolŋu parents and community leaders, a number of things came to mind leading me to sit down last December to write something for the Royal Commission into Youth Detention. I hoped what I wrote would move beyond just saying that things needed to change. We all know things have to change but finding some of the answers that will really make the change is the big challenge.

It seems many good things have already come out of the conversation that has started but we are still dealing with issues after the problems have occurred. We need to go back and find the root causes to these human problems. I ended up calling this paper "Breaking of a People". My hope is that what I have written will give some answers that are so desperately needed in Arnhem Land and across the country.

photo above: Young Yolngu teenager with my camera.
Please click "read more" to down load a PDF of "Breaking of a People".

Read more...
Richard Trudgen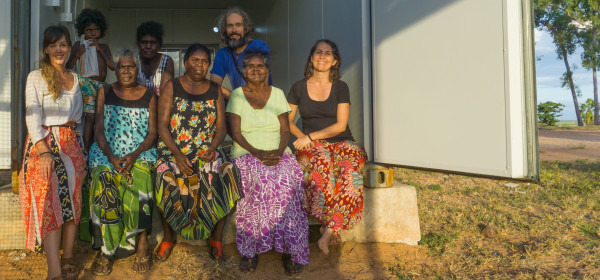 New Wellness Centre is centrally located in Galiwin'ku community and will become our central meeting point for exercise, nutrition and cooking classes as well as creating a space for participants to access high nutrient products that aren't currently available elsewhere on the Island.
Read more...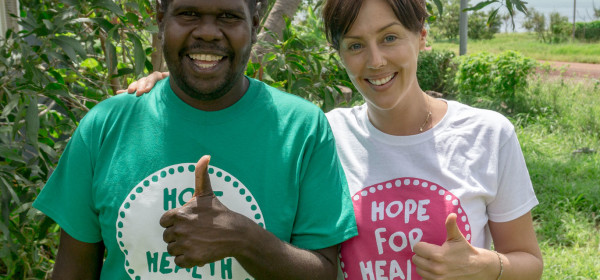 New sponsorship support campaign being launched in April to take this great project to a new level. At the moment we have so many Yolŋu people wanting to go through the program but we lack the resources to respond. Yolŋu know they are dying of different chronic condition as the funerals go on constantly for relatives who are dying well before their time.

Hope for Health is now operating under our new Non-profit organisation called Why Warriors Org Limited.

Below is a PDF document of the latest Hope for Health news. If you are not on their direct mailing list. Please forgive us for the quality as we are still trying to sort our new systems between the two organisations.
Read more...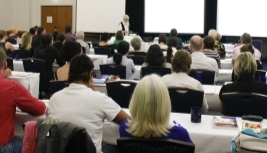 Need Cross-Cultural, Cultural-Awareness, Cross-Cultural Communication, Cultural Competency, Community Development, Community Education or Working Safely in a Cross-Culture Environment workshops or a mix of all the above for your staff?

Then let us take 40 years of training experience and offer you training workshops specially tailored to meet your unique workplace and organisational needs. We will listen to your needs and then build an appropriate workshop for your group or organisation.

Read more...
Help us kick butt in Primary Health
For a number of decades now Richard Trudgen has been developing health story lines based on the Yolŋu people's traditional educational background template used in bark paintings. The one below is the story board for Rheumatic Heart Disease (RHD). East Arnhem Land has the highest rates of RHD in the world. However due to a lack of resources and time Richard has not been able to use this very effective resource that tell Yolŋu people the medical story down to a bio-medical level in their own language.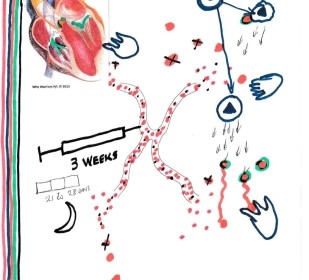 So we are looking for partners who will fund us to produce a series of health videos that can take this life saving knowledge to thousands of Yolŋu people.

The first series we would like to produce are:
1. Heart function and blood circulation in the body
2. What is a heart attack?
3. Rheumatic Heart Disease story

These resources will deliver to health workers, families, parent and young sufferers of RHD the missing information so they can understand for the first time how their body works and how these diseases affect them. This will enable them to become compliant with medical support and to manage healthier lives. As one elderly grandmother said to me, "We have had no more of our family die of heart attack since you taught us about heart disease. Our family now have regular check-ups because we now know what heart disease is".

Contact us now, together we can make a real difference. Please click "Read More" link below.

Read more...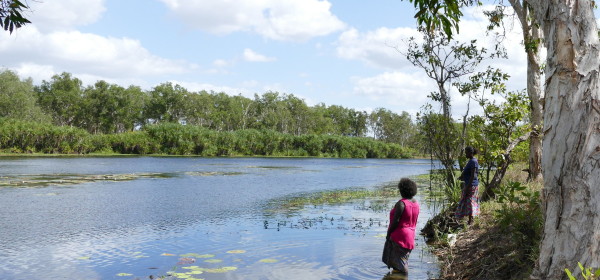 Run a community development project from where you live!
Why Warriors is looking for self-funded retired professionals with a passion for the Yolngu people of north-east Arnhem Land, to help manage essential programs remotely.
Read more...
This is the first News Letter I have had to put together by myself but couldn't find a way to change the horrible mug shot of myself below... I am 67 this month and am still learning. Some people tell me to retire but I say to them what would I retire to. We still have a lot of work to do here to give the Yolngu people of Arnhem Land a good shot at the future. So we will stay here in the struggle with them.. Best wishes to all ... rt
Managing Director, Why Warriors