This is one of the most advanced and practical cultural competency seminars run around the country, developed right here in Arnhem Land. Run for over 25 years drawing on 40 years interface between Yolngu and Balanda in Arnhem Land. A seminar for both Balanda and Yolŋu who are interested in understanding each other better. Come as a team, go away with a real new understanding of each other.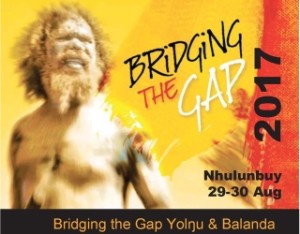 Become aware of hidden cross-cultural traps.
Receive useful, hard to come by information.
Learn new dynamic communication skills.
Discover what makes humans different.
Get answers to many questions.
Be entertained.
If you are interested in attending from across the country you will find it relevant for your situation also.
Designed to help build long-term cross-cultural relationships in the workplace and the community. Join us for this unique learning experience where you can be part of the solution.
Save
Save
Save
Save
Save
Save
Save
Save
Save