Many people looking for good Cross-Cultural-Awareness training could do little more than simply read the book "Why Warriors Lie Down & Die". With over 50,000 copies now in circulation around Australia and across the world, many people from a wid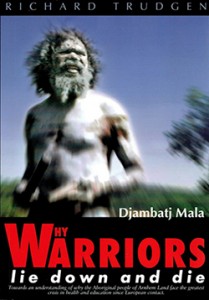 e cross-section have attested to the book's incredible ability to take the reader on a mind-opening journey to the other side of the cultural divide. Richard Trudgen's seminal work provides positive information and knowledge to equip readers to be more aware, informed and skilled when they enter any cross-cultural environment. Try it, you will soon be buying copies for your friends.
Click here for more info on the book and how to buy it. All income from the book goes to our community development work with the Yolŋu people of Arnhem Land.