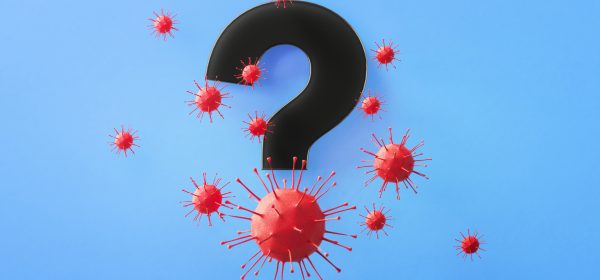 We're still not COVID-19 ready!
Indigenous leaders, educators and researchers feel they have been cut out of the conversation on how to prepare multicultural communities across Australia. After the ABC released this article on "nonsensical" translations, the Why Warriors team responded with a media release acknowledging the need for more effective cross-cultural communication tools (such as our COVID-19 videos, also available on Djambatjmarram).

"I have spent the past week out in remote communities and I have yet to meet a single Yolŋu person who understands anything about COVID-19," says Richard Trudgen. "Even when messages are well translated, concepts such as social distancing are completely lost - meaning everyone is at risk. No social distancing is being practised so you can be sure none of the other primary health issues are being understood and followed either. We are not COVID-19 ready," he says.

The underlying essential information that would allow Yolŋu people to understand even well-translated top-down messages is not there.

"Yolŋu people and other Aboriginal groups need to receive this information in a way that makes sense to them, in their language, and through a process that builds on the knowledge that is already familiar to them—their traditional cultural knowledge base."

In one of our videos, "social distancing" is discussed in relation to Yolŋu "goŋ-wukundi" law – a law where you are restricted in what you can do and where you can go. And uses the word "warrakan" (animal, birds, meat) when referring to live disease agents like bacteria and viruses so people can picture in their minds how a virus spreads and reproduces. They can then also visualise how it destroys body cells and makes people very sick.

"These culturally appropriate translations are what should be aired on radio, saturating people with messages they actually understand." Trudgen says.

Plans have been made to air the Why Warriors video series on the outdoor LED screens of the East Arnhem Regional Council. A positive step to working together to help build awareness and help prevent the onset or spread of the virus.

Research suggests that those in lower economic strata are likelier to catch the disease and they are also likelier to die from it. We could save so much money and alleviate a huge amount of stress and trauma if real community education like this was rolled out, not just in Arnhem Land, but across the nation. If there is a coronavirus outbreak in these drastically under-prepared remote Aboriginal communities, it could go off like a bomb.
Aboriginal voices win again in Parliament!

The Northern Territory general election was held on 22 August 2020 to elect all 25 members of the Legislative Assembly in the Northern Territory Parliament.

Independent candidate, Yingiya Mark Guyula, ran for re-election as the current Member for Mulka (new name for Nhulunbuy) and won by about 400 votes against Labor candidate, Lynne Walker. This was a return bout between the two leaders after the 2016 result when Yingiya Mark Guyula won by only eight votes.

Yingiya Mark Guyula will continue to be a strong voice for Indigenous people in Parliament with vital policy commitments to return Yolŋu communities to a state of Mägaya (peace and tranquility), whereby peace and a fair go can be had by all. This can be achieved by:

* getting full recognition of the Original Australian Madayan law - that Yolŋu citizens have assented to
* more resources for bilingual and culturally appropriate health education for adults
* bilingual education for all Yolŋu children
* improved access to indigenous language interpreters
* resourcing of traditional healing centres on country
* improved access to renal facilities and renal nurses on country
* drug and alcohol rehabilitation facilities on country.

We congratulate Yingiya Guyula on a successful 2020 campaign. Follow his updates via Facebook here.

Vital health videos - call out for partners!

What better time is there to invest in cross-cultural health information for Indigenous communities? East Arnhem Land in the Northern Territory has the highest rates of chronic disease in the world.

For over 20 years now, Why Warriors has advocated training for mainstream staff so they can explain a range of diseases to Yolŋu people.

We now also aim to produce a series of health videos in Yolŋu Matha with English captions. These resources will be made available directly to Yolŋu and also to medical staff who are working to explain different health conditions to Yolŋu patients and their families.

The first series we would produce includes:
1. What is a heart attack?
2. Rheumatic heart disease story

We are looking for partners to help fund the production of the health videos that will share this life-saving knowledge to thousands of Yolŋu people. Please share this initiative widely – we'd love to hear from you. Together we can make a real difference.

Read more...
Tribute to Phyllis B Burarrawanga

It was the hope of the late Phyllis B Burarrwanga that her mayali'mirri dhäwu (story of deep meaning), would broaden the debate on how to help and empower the Yolŋu people of Arnhem Land in the Northern Territory, and other Aboriginal groups.

"how we see … the world. It's complicated to us… they [the Balanda] don't know [the] Indigenous world, they don't know how we feel. And how we see it. You sitting beside with us Yolŋu, you're drinking and eating ŋatha [food] with us. So you're sitting on the ashes of the Yolŋu people. You're getting the truth… not from the leaves. You're getting it from the roots."

"That's what Yolŋu feel like. they feel like they're green leaves… turn into dry leaves, just drop down?" Richard asks her, and Phyllis agrees, "yes, because we don't have that dhäwu [the foundational information]. We not getting the dhäwu, [the information from the roots]."

Phyllis' story provides a necessary grassroots response to the issues that have not been resolved in the government's previous Close the Gap schemes. Our online audio dictionary explains concept language to Yolŋu people and importantly, our online training and programs also link to this dictionary so that Yolŋu can comprehend what is actually being taught. This needs to happen for Aboriginal communities across Australia.

Sad passing of our radio producer

The Why Warriors team are shocked and saddened by the passing of one of our radio producers, Mr C. Yunupingu. He was a passionate researcher, co-producer & Yolŋu language expert. He had been sick for a long time, but after going to Darwin for tests, he was still not sure about his medical condition. We are trying to get information out of the system to explain why he sadly died too soon.

We have closed down all of his audio, podcasts and videos on Why Warriors and Djambatjmarram webpages. These will not resume until we receive his family permission to play them again.

Our heartfelt condolences go out to Mr C. Yunupingu's family and his wider community. May this light a fire in all of us to take a positive message from Mr C. Yunupingu's life. May we prevent these early deaths and confusion in future by continuing to develop essential health information for Yolŋu people.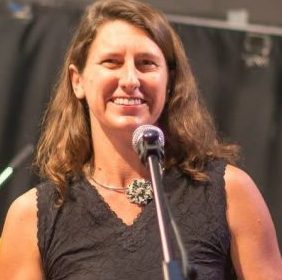 We would like to extend our enormous gratitude and well wishes to Justine Speed. Justine has finished up her role at Why Warriors last month, as she started a new venture working as a Support Coordinator with the NDIS and The Way Back Support Service. Justine worked alongside Richard Trudgen and the Why Warriors team for nearly 20 years. Her dedication to the important work and ethos of Why Warriors has been absolutely exceptional. We wish Justine enormous luck and well wishes in her new endeavours. She will be very sadly missed.
Taking over the role of communications for Why Warriors will be Keira de Hoog — a communications specialist with a ten-year background in publishing and community development. She is passionate about the effective use of story-telling to bridge cross-cultural gaps in understanding that creates lasting social change.