Why Warriors Pty Ltd was founded by Richard and Tim Trudgen in 2001.
1973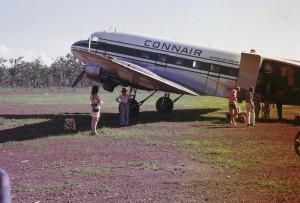 Richard Trudgen ("Wamut") first arrived in Arnhem Land as a fitter and turner in 1973, and lived with the Yolngu clans of Milingimbi and Ramingining. He soon started to learn the local language and customs, and began to support the wider community in its engagement with mainstream Australian services and government departments. In this two-way cross-cultural and cross-language environment, he soon discovered the existence of deep confusion on both sides of the cultural divide. This lack of cross-cultural understanding was causing great damage to the Yolngu people, physically, mentally and socially. The lack of mainstream understanding of the different cultural realities of the Yolngu were also leading to entrenched frustrations at the ineffectiveness of government programs and service delivery.
1992
Under instruction and direction from clan elders, Richard was asked to work with a team of dedicated educators to provide "demystification" (problem-solving) education to Yolngu People. The educational approach that was developed enabled the teaching of complex health issues, such as HIV and chronic disease, as well as education surrounding legal, economic and commerce issues. It also led to the development of other programs like solving petrol sniffing problems.
1996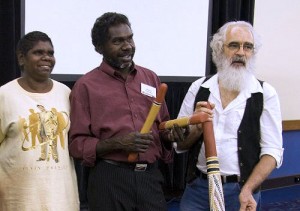 Richard was asked by clan elders to deliver cross-cultural training workshops for people coming into Arnhem Land to provide support and services to Aboriginal communities. Since then, Richard has continued to deliver these workshops in the region and across Australia, as part of his acclaimed Bridging The Gap training.
2000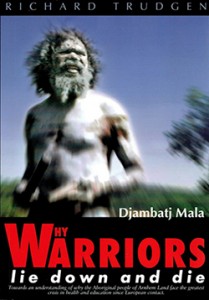 The now influential book "Why Warriors lie down and die" was published after, senior Yolngu leaders, including Rev. Dr Djiniyini Gondarra OAM, asked Wamut to write a book to explain what was happening in the community, and how this situation could be resolved with better cross-cultural understanding. The book is now in its twelfth reprint, and continues to be an essential tool for anyone working with remote Aboriginal communities today.
2001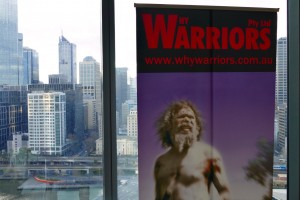 Richard, with his son Tim Trudgen, established the private company Why Warriors Pty Ltd as a vehicle to implement these community based solutions to the problems currently faced by Aboriginal Australians, and to continue educating mainstream Australia in appropriate cross-cultural behaviour and skills.
Save