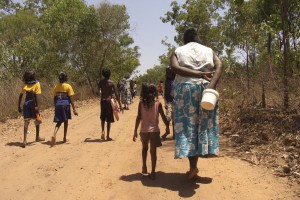 "What are we going to do now? I keep my children at home and teach them real manners, law, and respect. I know if they go to the community school they will only learn to be lawless adults. They will hardly learn to read and write, as I did in school in the mission days, so I keep them at home and teach them real things." 
Many Yolŋu parents desperately want their children to get a good education. But they have few options. The current mainstream schooling system offers them little real hope despite many trying. Lack of culturally appropriate educational environments leave many Yolŋu students traumatised and/or struggling to learn.  This system destroys both the teachers' and the students' potential.
One possible way to solve the problem would be to train teachers in Indigenous language and good cultural competency and communication skills. Despite the massive saving to government budgets this would bring and the great outcomes it would produce this option seems to be largely ignored.
Another solution is to create an online Yolŋu centred school. Once developed it can continue to deliver genuinely effective Yolŋu friendly education for many decades.
This would bring the full power of Yolŋu language and culture into play, putting Yolŋu children in an appropriate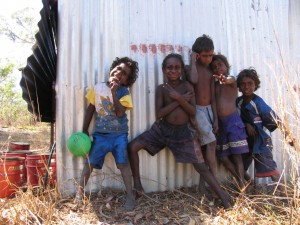 and safe learning environment. It could be used by Yolŋu parents and Elders as a self-learning resource, or by mainstream schools to turbocharge the classroom education.
Yolŋu students of all ages would learn how to read and write in both their original Australian language (Yolŋu Matha) and English. All instruction would be Yolŋu Matha so the student has full understanding in their first language, allowing proper cognitive engagement. It would also teach maths, world history and science – in Yolŋu Matha and English – through to university level. It will be a tool through which Yolŋu communities can control and drive their learning experience, combining the best of traditional and contemporary knowledge.
Save