Would you like to be part of our team?  We are hiring and seeking volunteers.
Richard Trudgen – Co-Founder, Managing Director

Richard Trudgen has been a pioneering figure in community education and development for over 40 years; of which the last 35 have been spent working alongside the Yolngu people of North East Arnhem Land. Richard was CEO of Aboriginal Resource Development Services (ARDS) for more than 10 years, where he established Yolngu Radio in 2003. Richard spent 15 years presenting the Bridging The Gap seminars to audiences across Australia and is the author of the seminal book on Indigenous culture "Why Warriors Lie Down and Die". His latest big project is to develop a complete e-learning school in Yolŋu Matha, the Indigenous language of North-east Arnhem Land. Richard speaks Djambarrpuyŋu and in 2015 was a finalist for the NT Senior Australian of the year award.
Timothy Trudgen – Co-Founder, Director, Non-profit Projects Manager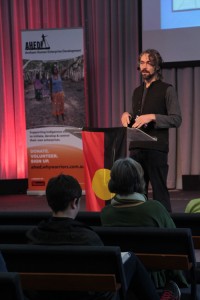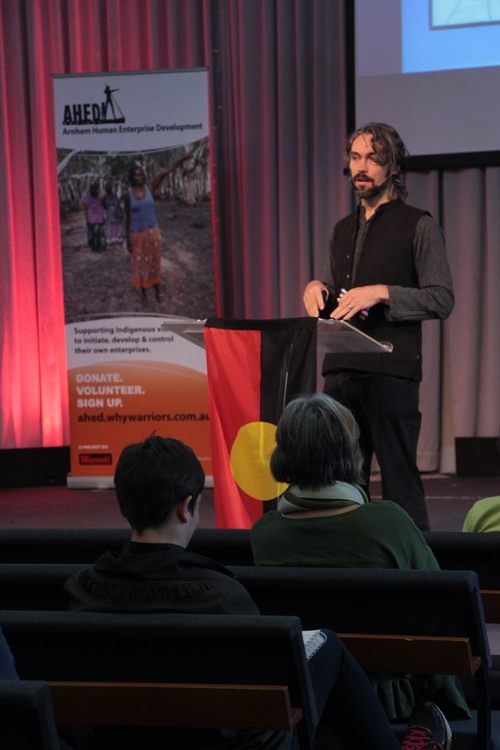 Timothy Trudgen founded Why Warriors with his father Richard in 2001, and has worked closely with the Yolngu people of North East Arnhem Land ever since. As leader of the AHED program for 7 years, his work is focused on cross-cultural education (particularly in health and economics), and Enterprise Facilitation to help Yolngu implement their own visions for economic and social endeavours. As The Hope for Health movement blossomed out of the AHED program Timothy developed and delivered its educational curriculum. He was CEO of the Hope for Health program and saw it established in its own right through a partnership with a local Yolngu committee of inspiring women. He speaks Djambarrpuyŋu and has been adopted into this clan nation through his father. Timothy holds a BSc (Hons), and BA (Anthropology)(Hons) with a Grad. Cert.(Theology).
Rev. Dr. Djiniyini Gondarra OAM – Radio Presenter & Co-Producer
Rev. Dr. Djiniyini Gondarra OAM is a senior Yolngu elder, ceremonial lawman and clan leader of the Dhurili Nation of Northeast Arnhem Land. He lives in Galiwinku, Elcho Island in the NT.
For decades, he has been an outspoken and influential advocate for Indigenous rights. He has held positions on the Steering Committee of the Australian Indigenous Cultural Network and the Council for Aboriginal Reconciliation. In 2004, Rev. Dr. Gondarra founded the Mawul Rom Project at Charles Darwin University which provides immersive cross-cultural training to non-indigenous mainstream professionals with the aim of nurturing respectful dialogue, mediation and decision-making.
He was involved and starred in the ground breaking Aboriginal rights documentary, Our Generation, which won 'Best Campaign Film' at the London International Documentary Festival in 2011.  That same year he travelled to the United Nations in Geneva to speak first hand to the Human Rights Commissioner, Navi Pillay, about the failed state of Indigenous rights in Australia.
In 1995 he was awarded the Order of Australia Medal (OAM).
Charles Nikunu Yunupingu – Researcher & Co-Producer
Charles Nikunu is a well-respected member of the community in Galiwink'u and has been chairman on a number of committees and Boards throughout his career.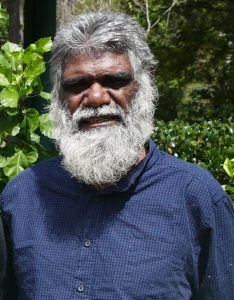 Nikunu trained as a teaching assistant after he left college. One of the jobs he really loved was working on the Zorc Yolŋu Matha dictionary. He enjoys linguistic work, discovering the meaning to academic English terms that have confounded his people for so many years. Nikunu does voluntary work in local court sessions and with community leaders while working with many visiting government officials as an interpreter. He has also been a cultural adviser for the Chief Ministers department after Cyclone Lam hit the community in February 2015. Today he works full-time with Why Warriors Pty Ltd researching and co-producing alongside Richard Trudgen. Together they have produced many podcasts in English and Yolŋu Matha. He is also training as a community worker.
Dianne Gondarra – Presenter
Dianne (Biritjalawu) is a Yolngu leader from Elcho Island in Northeast Arnhem Land. She has a Master's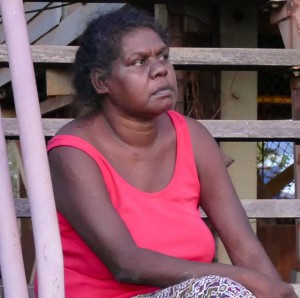 Degree in Indigenous Knowledge from Charles Darwin University and a Certificate II in Business and Administration. She speaks 4 languages – Djambarrpuyngu, English, Dhangu and Gupapuyngu. She is the daughter of eminent civil rights advocate and Aboriginal leader Rev Dr Djiniyini Gondarra OAM. She is co-founder of the groundbreaking Hope For Health project, bringing knowledge around nutrition and well-being to her community. She is a radio presenter on Yolngu Radio and also co-facilitates 'Bridging the Gap' seminars with Richard Trudgen as a way of sharing the depth of Indigenous knowledge with the wider Australian community.
Witiyana Marika – Presenter
Marika is a senior elder of the Rirratjiŋu Clan of Northeast Arnhem Land. He is the son of Roy Marika OBE, one of the original presenters of the 1963 Bark Petition, the first document prepared by Indigenous Australians ever to be recognised by the Australian Parliament.
Along with Dr Yunupingu, he was a co-founder of the legendary rock band "Yothu Yindi" and the Yothu Yindi Foundation, and he has toured the world many times over.
Witiyana is a senior ceremonial leader and teacher of songlines and ceremonies for his clan and community. He has often been the Djungaya Master of Ceremonies at the annual Garma Festival.  He has previously been Chairman of Buku-Larrngay Mulka Arts and Craft Centre, Dhimurru Land Management, and a Director of Bunuwal Investments.
Witiyana began working as a co-presenter at the Bridging the Gap Seminars in 1995. It is his photograph on the cover of the book "Why Warriors Lie Down and Die".
In 2020 Witiyana made his acting debut in the film 'High Ground', and also acted as cultural consultant. He currently resides at Yirrkala with his family.
Maratja Dhamarrandji – Researcher & Co-Producer

Maratja Dhamarrandji is a Djambarrpuyŋu man who lives at Galiwin'ku in the NT.
He is one of a very small handful of Yolngu who has studied with the Summer Institute of Linguistics. He is a also trained a theologian and began his career translating books of the Bible into Djambarrpuyŋu.
He has devoted his life to linguistics and regularly works as a bi-cultural consultant delivering cross-cultural training, translating, and interpreting. He works across a wide range of subject areas including government and court interpreting.
But Maratja's most important and influential training has come from Yolngu Madayin law.
It's teachings of raypirri, discipline of the mind-body and soul, help him to
conceptualise his relationship with the great Creator Spirit Waŋarr.
Maratja says Waŋarr places all human beings in a role of caring servant hood towards all created things and Madayin law teaches you not to ignore the poor and broken but openly turn towards them and embrace them. He hopes for Balanda to know this same experience.
Dr Kerry Mills – COVID:19 Consultant (pro bono)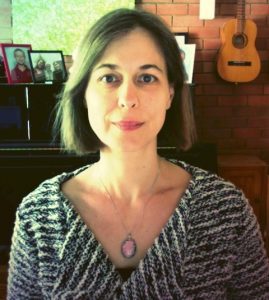 Dr Kerry Mills is an expert in microbiology and comparative efficacy research. She has a Bachelor of Science (Honours) from the ANU and a PhD in molecular parasitology from the University of Melbourne.
Kerry did her Honours work researching HIV at the John Curtin School of Medical Research in Canberra. She went on to do her PhD at the prestigious Walter and Eliza Hall Institute of Medical Research in Melbourne. Kerry then moved to Heidelberg, Germany, where she undertook postdoctoral research on the Hepatitis B virus.
Kerry now runs a scientific consultancy, where she undertakes comparative efficacy work in the field of pharmaceutical drugs. She is also an adjunct Associate Professor at the University of Canberra, where she continues to do research.
Justine Speed – Executive Assistant to Richard Trudgen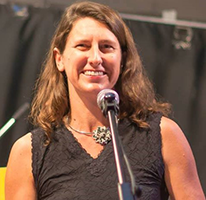 Justine studied English at both the University of Qld and Curtin University (WA) and has a 20 year background in event management . From 2001 she worked with Aboriginal Resource and Development Services (ARDS) in Nhulunbuy as Event Manager, before joining Why Warriors in 2010. She has worked alongside Richard Trudgen for nearly 20 years.  She also has qualifications in community work and counselling and currently operates a private psychotherapy practice.