Would you like to be part of our team?  We are hiring and seeking volunteers.
Richard Trudgen – Co-Founder, Managing Director

Richard Trudgen has been a pioneering figure in community education and development for the last 43 years; of which the last 35 have been spent working alongside the Yolngu people of North East Arnhem Land. Richard was CEO of Aboriginal Resource Development Services (ARDS) for more than 10 years, where he established Yolngu Radio in 2003. For the last 15 years, Richard has been presenting the Bridging The Gap seminars to audiences across Australia. He is the author of the seminal book on Indigenous culture "Why Warriors Lie Down and Die". His latest big project is to develop a complete e-learning school in Yolŋu Matha, the Indigenous language of North-east Arnhem Land. Richard speaks Djambarrpuyŋu and in 2015 was a finalist for the NT Senior Australian of the year award.
Timothy Trudgen – Co-Founder, Director, Non-profit Projects Manager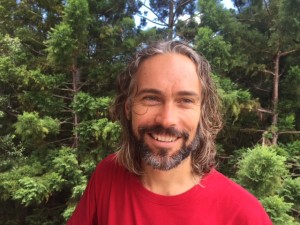 Timothy Trudgen founded Why Warriors with his father Richard in 2001, and has worked closely with the Yolngu people of North East Arnhem Land ever since (15 years). As founder and leader of the AHED program, his work is focused on cross-cultural education (particularly in health and economics), and Enterprise Facilitation to help Yolngu implement their own visions for economic and social endeavours. He speaks Djambarrpuyŋu and has been adopted into this clan nation through his father. Tim holds a BSc (Hons), and BA (Anthropology)(Hons).
Kama Trudgen – Hope for Health Co-founder
Kama Trudgen (MBBS) is a medical doctor who has worked as a General Practice Registrar in Aborigin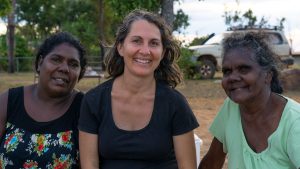 al Medical Centres. Throughout her medical training, she worked in a variety of challenging cross-cultural settings, including in Brits (South Africa), Herbertpur (India) and Jabiru (Arnhem Land). She has lived and worked on Elcho Island since 2009 and speaks Gupupuyngu. She is particularly passionate about preventative medicine and empowering people, and has stepped outside the Western medical model of health care delivery. Kama provides the support, education and resources that are needed so that Yolngu can own and control the process of looking after their own health. Along with Dianne Gondarra, she is co-founder of the Hope for Health project.
Witiyana Marika – Presenter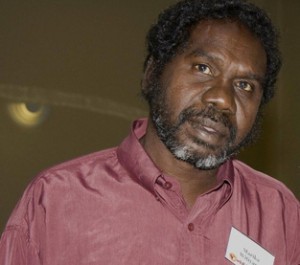 Witiyana Marika is a senior elder of the Rirratjiŋu Clan of Northeast Arnhem Land. He is the son of Roy Marika OBE, one of the original presenters of the 1963 Bark Petition, the first document prepared by Indigenous Australians ever to be recognised by the Australian Parliament.
Witiyana is a senior ceremonial leader and teacher of songlines and ceremonies for his clan and community. He has often been chosen as the Djungaya Master of Ceremonies at the annual Garma Festival. Along with Dr Yunupingu, he was a co-founder of the legendary rock band "Yothu Yindi" and the Yothu Yindi Foundation, and he has toured the world many times over. Witiyana has previously been Chairman of Buku-Larrngay Mulka Arts and Craft Centre, Dhimurru Land Management, and a Director of Bunuwal Investments.
Witiyana began working with Richard Trudgen as a co-presenter at the Bridging the Gap Seminars in 1995. It is his photograph on the cover of the book "Why Warriors Lie Down and Die". Witiyana currently resides at Yirrkala with his family.
Dianne Gondarra – Presenter

Dianne (Biritjalawu) is a Yolngu leader from Elcho Island in Northeast Arnhem Land. She has a Master's Degree in Indigenous Knowledge from Charles Darwin University and a certificate II in Business and Administration. She speaks 4 languages – Djambarrpuyngu, English, Dhangu and Gupapuyngu. She is the daughter of eminent civil rights advocate and Aboriginal leader Rev Dr Djiniyini Gondarra OAM. She is co-founder of the groundbreaking Hope For Health project, bringing knowledge around nutrition and well-being to her community. She is a radio presenter on Yolngu Radio and also co-facilitates 'Bridging the Gap' seminars with Richard Trudgen as a way of sharing the depth of Indigenous knowledge with the wider Australian community.
Wayne Munster – Executive administrator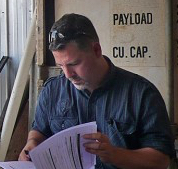 Wayne has a Masters Degree in Training & Development from the University of New England and spent 4 years as the State Director Training and Development for the New South Wales Aboriginal Land Council (2007 – 2011). He is also the current Managing Director of  Percipio Consulting Pty, and specialises in embedding organisation cross-cultural competency and building workplace culture. Wayne has been involved with policy development, strategic planning for government and private sectors, design and delivery of accredited and non-accredited training, capacity building of individuals and organisations; and governance diagnostics and advice to corporations, companies and not for profits.
Steph Vajda – Hope For Health Coordinator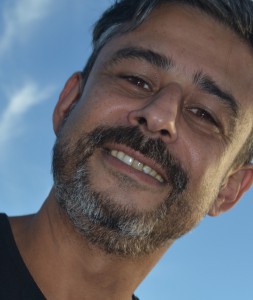 Steph Vajda is a project manager, engagement facilitator, workshop and event producer, social planner and film maker specialising in creative engagement and Community Arts and Cultural Development practice. He has worked in a range of community, government, private sector and advocacy contexts in Australia and Sri Lanka supporting people and communities to collaborate, articulate and participate, using creative approaches to activating public space, encouraging cultural expression, sharing decision making and facilitating social change. He has co-authored two publications (Kitchen Table Sustainability and SpeakOut), received over fifteen professional awards for his work and currently manages Why Warriors' Hope For Health program in Galiwin'ku.
Damien Curtis – Training & Media Coordinator

Damien has worked in the crossover between Indigenous rights and nature conservation for the last 15 years. He has an MA (Hons) degree in Indigenous Religions and a postgraduate Masters (MPhil) in Environment & Development from Cambridge University. He has worked for the United Nations and several NGOs including the Gaia Foundation, with field partners in Africa and South America. Damien was the founder of Green Man Arts, producing large-scale festival events and programmes in the UK, and continues to be co-director of Our Generation Media, a media company specialising in social change around Indigenous rights.
Shelley Houghton – Enterprise Facilitator, Cross-cultural Educator

Shelley left the commercial sector in 1981, spending the following 17 years working with Indigenous Australians as part of Aboriginal Resource and Development Services (ARDS). Most of this time was spent assisting communities in areas of financial management and as a community educator. Shelley then worked for 9 years as an accountant and CEO with local indigenous councils in the Torres Strait, before moving into roles in West Papua in 2005, including establishing a successful grass-roots clean water program under the West Papuan Development Company.
Justine Speed – Executive Assistant to Richard Trudgen

Justine studied English and Philosophy at both the University of Qld and Curtin University (WA) and has a background in community work and disability support. She spent 7 years in administration of sporting events before becoming Event Manager at Aboriginal Resource and Development Services (ARDS) in Nhulunbuy in 2001. She joined Why Warriors as Event Manager in 2010 and has worked alongside Richard Trudgen for over 10 years. Justine is acting as his Executive Assistant, as well as managing her own events company. She is also currently studying as a transpersonal counsellor.