OUR GOALS
Why Warriors' primary goals are to:

•   Empower Yolŋu and other First Nations people to live out their full potential through restoring control and freedom, providing
access to information, and building capacity and understanding between Indigenous peoples and the Dominant Culture.
•    Improve the quality and effectiveness of mainstream engagement with remote Aboriginal communities, through training in community development and cross-cultural dynamics
OUR ACTIVITIES
What we do is always underpinned by a careful practice defined by our methodology (How we do it). In short we seek to value and honour Indigenous languages, cultural frameworks, wisdom, knowledge and worldview to ensure Yolŋu have control over their lives.
Through this process we achieve our goals by:
Developing radio and online on-demand content for Yolŋu people to understand the mainstream world and expand their knowledge so they can transform their own world, build their own solutions, and engage with wider mainstream education and services.This online content, found at Djambatjmarram.com , includes English literacy development and pilot content towards developing an Online Yolngu School. We would like to see this content and approach translated for use in other Aboriginal language regions.
Providing discovery education and training that builds on traditional knowledge which helps the Yolŋu community better understand the dominant culture and modern knowledge (focusing on a variety of subjects according to the questions and agenda of the communities we are working with.) Currently we are engaged in developing resources and providing training in subjects that include, economic development, Native Title and Land Rights, Business practice and management, Good Governance, Nutrition, Chronic Disease and Preventative Health. For example, read more about our Yolngu Radio Programs
Delivering community development, diversity management, and cross-cultural training to mainstream individuals and organisations across Australia. Those working with remote Indigenous communities, from policy to service delivery, have the most to benefit from our training. Our products and services range from intensive 2 day cross-cultural  training seminars to tailored workshops and consultancy services.
Read more about our training and education services
OUR VISION
The ethos of Why Warriors can be summed up in one  word: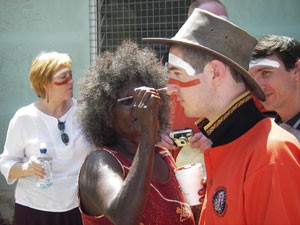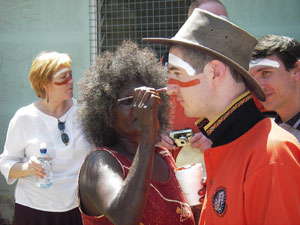 Dharanganamirr, which is a Yolŋu word meaning "reciprocal recognition and understanding".
We believe that all cultures in the world have the right to exist and flourish, and that mutual humanity, understanding and respect should be fostered to pursue what Yolŋu call Magaya, peace and tranquil harmony.
We believe that Australia is uniquely placed in the world, wherein one of its youngest cultures, that of modern Australia, lives alongside its oldest continuing culture, that of the Aboriginal people. However, we recognise that the process of colonisation has inflicted terrible wounds in the psyche of both sides of the cultural divide, and that much work is needed to build a co-existent relationship where each person's culture, language and customs are honored and respected.
This is our motivation; to works towards reconciliation that brings together our diverse cultures in the spirit of forgiveness, understanding and mutual benefit.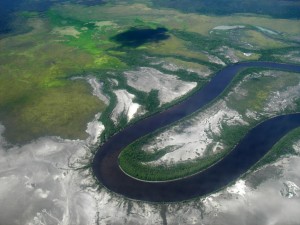 Save