Part-Time Bookkeeper advertisement 20230706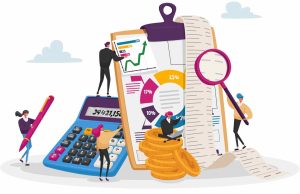 Employer: Why Warriors PTY LTD
Work Type/s: Keep accounts and reports up to date
Classification/s: Community Education Enterprise Operating in Arnhem Land NT.
Sector/s: Social Enterprise company working for the empowerment of Yolngu people.
Location: Work from Home
Job posted on: 06 July 2023.
Applications close: Friday, 29 July 2023.
About the role
As Book Keeper, you will play a key role in helping our small office do the accounting and other administrative-related tasks in helping us empower Yolngu people through growing their businesses and rolling out community education to Yolngu communities and individuals in north-east Arnhem Land.
You will be reporting to the Why Warriors Manager or another designated employee. This position will allow Why Warriors to cope with the growing workload, with us helping more Yolngu people get into business using a bicultural bilanguage business environment. The role will require you to function as a responsible member of the team, including but not limited to accounts payables and receivables, and assisting the Accountant, Manager and other employees in more complex tasks, as well as providing exceptional customer service across the organisation when required.
This position is part-time, working mainly from home except for occasional management meetings. Need to be ready for an immediate start.
About you
To be successful in this role, you will have:
A good approach to supporting the organisation in its key goals of, "Working to empower Yolŋu and other First Nation people to live out their full potential through restoring control and freedom, providing access to information, and building capacity and understanding between Indigenous peoples and the Dominant Culture."
Knowledge and experience in accounts payables/receivables, including general ledger and chart of accounts.
Strong computer skills in online bookkeeping, including MS Office and Excel, MYOB or Xero accounting system, online meeting platforms and some experience in report writing and general admin.
Strong attention to detail with the ability to accurately process a high volume of data quickly.
Excellent time management skills with the ability to meet tight deadlines.
Excellent customer service skills with a demonstrated ability to provide sound advice and assistance to both internal and external persons.
Excellent communication skills, both verbal and written.
Excellent interpersonal skills, with a demonstrated capacity to work collaboratively with others.
Ability to participate collaboratively and constructively within teams of peers, staff and other stakeholders, as well as initiative and effective personal judgement when working alone.
Demonstrated ability to manage and prioritise a range of tasks, plan workloads and work to deadlines.
Experience in the use of a computerised accounting system, experience in Xero, meeting platforms, and cultural competency skills are an advantage but not essential.
Based in Nhulunbuy in the NT, but not essential if you can prove you can work online effectively and efficiently.
This is a terrific opportunity for a motivated and hardworking Accounts Payable person!
The role offers a good work-life balance and the opportunity to join an inspiring, values-driven organisation that wants to bring real change for Yolngu people from north-east Arnhem Land.
How to apply for this job
To apply, email your resume to richard.trudgen@whywarriors.com.au
If you have any queries, please contact Richard on 0400 880 954.
Applications close on Friday 28 July 2023.