The Arnhem Human Enterprise Development Project (AHED) helps Yolŋu visionaries in Arnhem Land to initiate, develop and control their own local enterprises.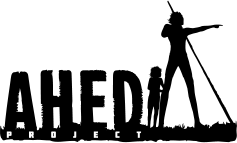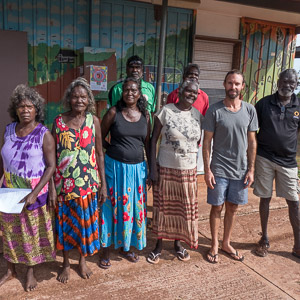 AHED is a team living in a remote Aboriginal community responding to local initiatives to resource and empower local people. AHED facilitates local development including economic solutions. While economic solutions underpin the practical needs of remote indigenous communities, often this help is needed just in order to implement social change. The AHED project supports Indigenous visionaries to implement all kinds of initiatives in their local community in a way that they retain control, and together we challenge systemic issues and social injustices. Together with our clients (and their families) we are discovering ways for the local Yolngu people to impact the health, independence, purpose, control and confidence of their people.
13
Social Enterprises and visions have been explored or facilitated by AHED.
With our support our clients have stopped a sewage pipeline to traditional hunting grounds, started a community education and research organisation, and developed a program that rebuilds Indigenous health.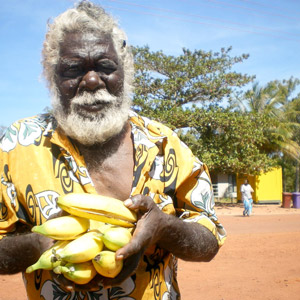 Economic development
AHED supports indigenous entrepreneurs to overcome the many barriers to creating and developing Indigenous owned and run businesses, in locations where the number of Indigenous controlled private businesses can be counted on your fingers and as a result communities are largely dependent on Government monies to survive.
$1,920,200
conservative estimate of amount brought into the local Indigenous Community by enterprises that have relied on AHED support (up to July 2014).
66.31%
Return on Investment funds to AHED against direct financial benefits to the community (over 4 years to July 2014)
AHED links Yolngu entrepreneurs and visionaries and helps them maintain useful, equitable, and lasting partnerships with mainstream Australians and organisations.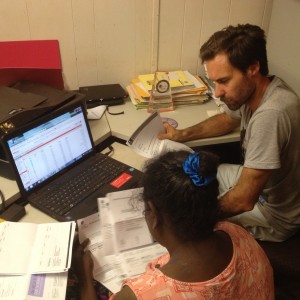 Enterprise Incubation and Business support
AHED provides the on the ground support services for Yolngu enterprise development and start up, but with Yolngu we face the huge challenge of a lack of cross-culturally competent regional services for enterprise development including financial and accounting services, marketing and export logistics.  As a result we are working towards a larger regional business incubation strategy, where our enterprise facilitation services provide the foundation and point of engagement for Aboriginal entrepreneurs looking for ways forward.
Methodologies
Clear strategies are needed to deal with the challenges that exist in remote Indigenous communities. This project brings together two complementary methodologies to effectively support local aspirants.
The 'Enterprise Facilitation' model developed by Ernesto Sirolli defines facilitator roles, attitudes and engagement with clients to prevent the abuse of the facilitator services, discourage dependency behaviours and maximise clients success through careful analysis of client motivation, management and human resources.
The cross-cultural capacity building methodologies of  Why Warriors Pty Ltd and Aboriginal Resource Development Services (ARDS) ensure facilitators are able to overcome the cross-cultural communication and educational difficulties when supporting remote Indigenous visionaries. The application of effective cross-cultural, cross-language skills enables the Enterprise Facilitation model to be effective for Indigenous communities.
The entire process will be well documented to make AHED fully replicable for future expansion.
You can help us enable local change.
Donate Now
Call 1300 501 795 if you have any questions.