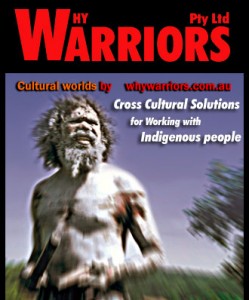 If you want to learn an Aboriginal Language find an existing resource for the group you feel that you will want to work with. Do you own home work rather than just going to find a native speaker and hassling them.
Resources to get started
For details about the official language centres around the country visit the Our Languages website. There are also many other organisations out there doing work in different language regions. Some include NGOs like Aboriginal Resource and Development Services (ARDS), Summer Institute of Linguistics, the Australian Society for Indigenous Languages and also some universities like Charles Darwin University. Ask around to find the best language resources.
Free Resource: If you just want to learn some Yolŋu Matha words and their sound you can go to the free resource on our web site https://www.whywarriors.com.au/projects/yolngu-online-school/ . This is our Yolŋu School project that we are trying to build. Click on the Pilot Learning Portal half way down the page and have some fun.
If you want to learn Yolŋu Matha I would recommend that you start with
Gupapuyngu Alphabet & Pronunciation Kit                        
(Book & CD)
Language: Gupapuyngu and English
Compiled by eminent linguist Beluah Lowe, these lessons should be used as the starting point for anyone learning the Gupapuyŋu language. Students are taken through the Yolŋu alphabet and learn the sounds of the language.
Price AU$: 24.95
The above course is dated but it still is the best to learn to hear and speak Yolŋu Matha.  RT
Then do the Don Williams course below. By the time you finish this you will be speaking Yolŋu Matha and can then self-learn.
Learning an Aboriginal Language Kit (Don Williams)                        
(Book and CD)
Language: Gupapuyngu and English
This book and CD of lessons gives an introduction to Indigenous cultures and introduces words and vocabulary in the Gupapuyŋu language. Targeted at secondary students, it is a clear and concise overview suitable for beginners.
Price AU$: 49.95
You can get these resources on line at https://ards.com.au/resources/?tag=language learning
Charles Darwin University also has a course but you will find it much easier to handle after you have completed the above courses.
The ARDS site also has some other good resources, like below.
Dictionary of Anatomy: Dhäruk Mala ga Mayali' Rumbalpuy                    
Category: Language – Home Use
(Book)
Language: Djambarrpuyngu and English
This dictionary provides explanations in plain English and Djambarrpuyŋu for over 200 body parts including innovative full-colour graphics and examples of related pathology. A vital resource for Indigenous health workers, interpreters and health professionals working with patients whose first language is not English.
Price AU$: 90.00