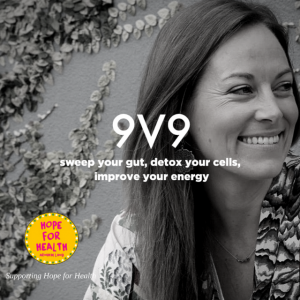 How often do you get to invest in your own health and positively impact the lives of Yolngu people in Arnhem Land at the same time? Here's an opportunity for you to directly contribute to closing the Gap.
Hope for Health is running '9v9' – a simple online challenge to eat 9 cups of veggies every day for 9 days. You get info, recipes, a supportive community, and the incredible mentoring of highly respected naturopath, nutritionist, and author Helen Padarin. And if you sign up via the link below your ENTIRE participant fee is a donation to Hope for Health's life saving nutrition program which tackles preventable chronic disease in remote Indigenous communities.
So far over 400 Yolngu have participated in the Hope for Health program through classes, retreats or workshops held in Galiwin'ku resulting in both immediate and ongoing health improvements.
Indigenous Australians have a life expectancy up to 17 years less than other Australians and chronic disease is responsible for 80% of the mortality gap. And in Australia, only 5.1% of adults consume the recommended amount of fruit and vegetables (which is set conservatively low as it is). So here's a positive and empowering way to nourish your own body and show your direct support for Yolngu. You get to feel awesome and pay it forward at the same time. Please join us and please share the word far and wide. Sign up here before October 14