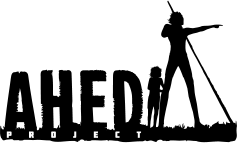 The Arnhem Human Enterprise Development (AHED) Project is the not-for-profit arm of Why Warriors, working on the ground in the Galiwin'ku community, Elcho Island.
It is a project in responsive community development, where our team of facilitators live and work in the community as a long term presence, learning language and valuing local cultural knowledge. Facilitators are available to Yolŋu people who want support to make their visions and ideas for their community a reality, walking with them step by step to overcome any barriers.
Our methodology aims to ensure that Yolŋu visionaries remain at the centre of their enterprises, so that Yolŋu people can regain control over their own lives and communities as they initiate, develop and control their own visions.
Watch our short video which gives a snapshot of the project and of the context in Galiwin'ku.
The AHED Project relies on donations to be able to provide this service to Yolŋu people. You can donate to the AHED Project at http://donate.whywarriors.com.au
For more information on the AHED Project, see http://ahed.whywarriors.com.au